Umarex Introduces First Official GLOCK Paintball Marker
Paint. Compete. Perform. –The GLOCK 17 Gen5 T4E paintball marker was designed with this tagline in mind. The 8-round magazine, which can hold either paint- or powder balls in caliber .43, also accommodates a 12-gram CO2 cartridge that can be swapped without tools in seconds when on the field. Routine handling and intuitive operation are essential for accuracy. With precise dimensions, the GLOCK 17 Gen5 T4E marker gives you familiar handling, which allows operators to choose from a wide range of accessories and attachments already on the market. The limited First Edition comes in an original GLOCK pistol case and includes four additional backstraps (sizes medium and large, each with and without beavertail).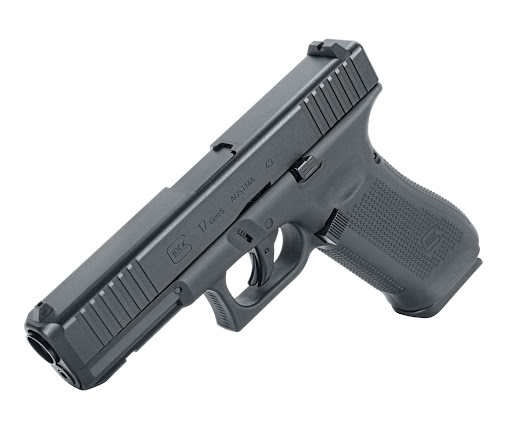 Gen5-typical features found on the current GLOCK 17 like the ambidextrous slide stop lever, front serrations, and reversible magazine release contribute to an authentic appearance and ensure good handling. The GLOCK 17 Gen5 T4E sets new standards for the mag-fed marker world and its players. This marker's superior performance is the result of meticulous development work and precision manufacturing, according to our rigorous quality standards – Made in Germany. Make no mistake; the GLOCK 17 Gen5 T4E paintball marker is the game-changing solution the mag-fed paintball world has been yearning for.
Umarex has created a precision, bar-raising, first edition GLOCK paintball marker. The GLOCK 17 Gen5 T4E will be available at paintball and airsoft retailers and the  web store at an MSRP of $349.99.
Watch the GLOCK 17 Gen5 T4E marker in action .
About UMAREX USA
Umarex USA, Incorporated is one of North America's fastest growing family-owned outdoor sport and recreation companies. Umarex USA innovates, develops and markets products under brands owned or licensed by its parent company, UMAREX GmbH & Co. KG. Such brands include Axeon® Optics, Beretta®, Browning®, Colt®, Elite Force® Airsoft, GLOCK®, Heckler & Koch®, Hornady®, IWI®, REKT®, Ruger®, RWS®, Smith & Wesson®, T4E™, UMAREX®, Walther® and others. For additional information regarding Umarex USA visit
Umarex
Umarex USA is one of the leading manufacturers and suppliers of airguns, pistols, rifles, and more.