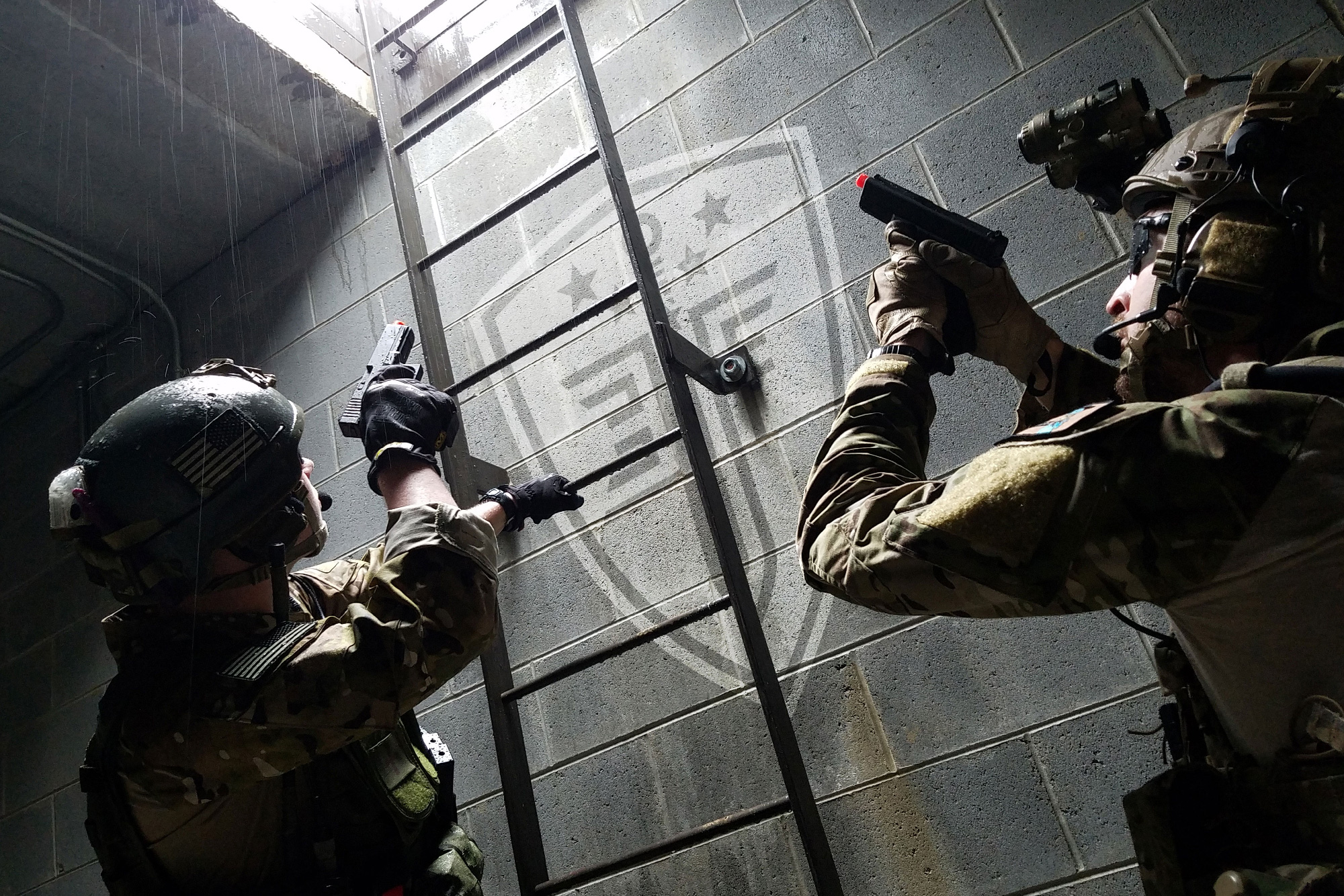 When it's time to get serious, fierce competitors "leave it all on the field" and in doing so expect their equipment to perform without fail. You can count on the competition and elite-grade airsoft guns from Elite Force and Umarex license partners such as Amoeba, Avalon, Beretta, GLOCK, Heckler & Koch, Ruger, Smith & Wesson, VFC and Walther to be reliable and dependable no matter the battlefield. Elite Force Airsoft guns are constructed with high-quality components to ensure optimal performance during engagement and an experience that's true to life no matter the mission. These extreme airsoft guns are your front line resolution.
Few brands are owned by family owned companies anymore, but that's not the case here. We are family owned. Our owners believe in family values and encourage us to provide you, our customer, with recreational products you, your family, and friends can use to enjoy and experience the wild outdoors. Check out our vast offering: Axeon Optics, Umarex Airguns Exude Lights, Elite Force Airsoft, Rekt Dart Launchers, and T4E Training.
Wulf-Heinz Pflaumer & Franz Wonisch are working on a venture that would come to be called Umarex
1993
Umarex acquires world renowned arms manufacturer Carl Walther.
RUAG Ammotec USA, a US distributor of RWS air rifles, is purchased by PW Intl GmbH, moved to Fort Smith, Arkansas and renamed to Umarex USA.
2008
Umarex USA expands air rifle line with the introduction of Ruger, Walther, and Hammerli.
2009
Umarex USA continues to grow doubling sales over 2008 and breaks ground on a new facility.
2010
Umarex USA moves into a new manufacturing and warehouse facility at Chaffee Crossing in Fort Smith, Arkansas.
2013
Umarex USA welcomes Walther Arms to their campus in Fort Smith, Arkansas, and breaks ground on a 7 million dollar warehouse expansion.
Umarex USA introduces the UX mark. The UX is incorporated into airguns and marketing materials creating a powerful mark that is eye-catching and memorable.
TODAY
While Umarex remains the "King of Replicas" in airguns, its patented technology like the safety system and dual round magazine of the Umarex Hammer coupled with modern-day air filling solutions and unique optic intellectual properties insures Umarex continues to be zeroed in.